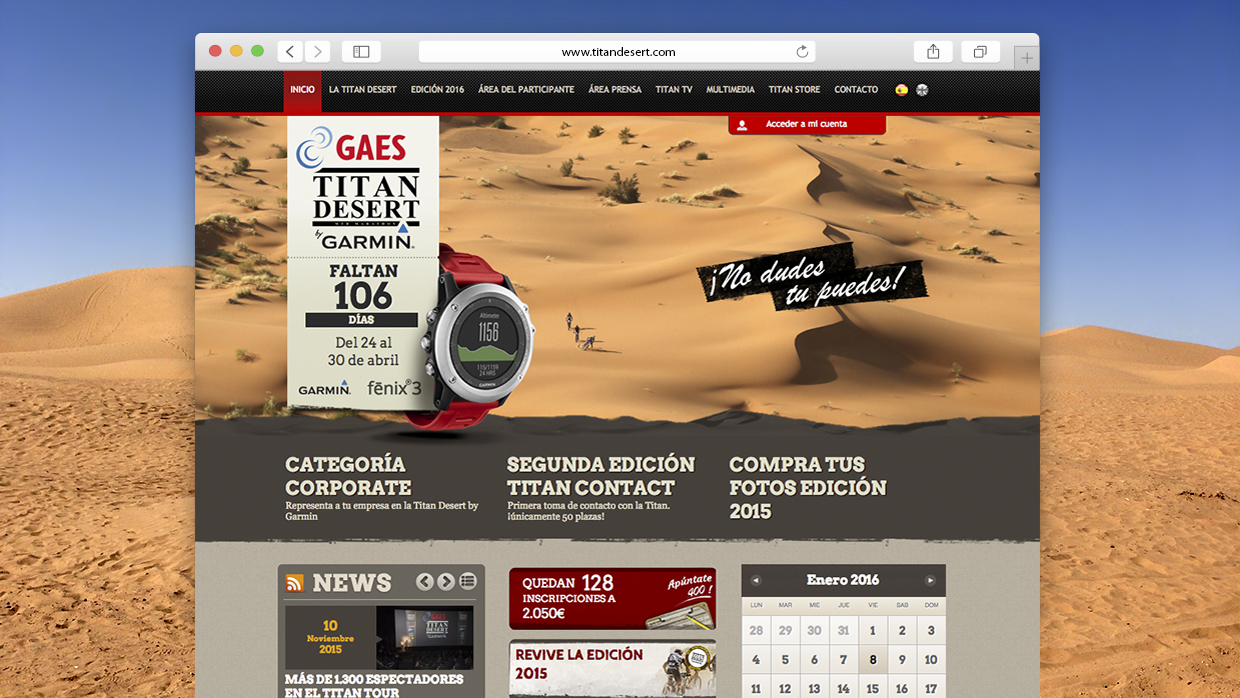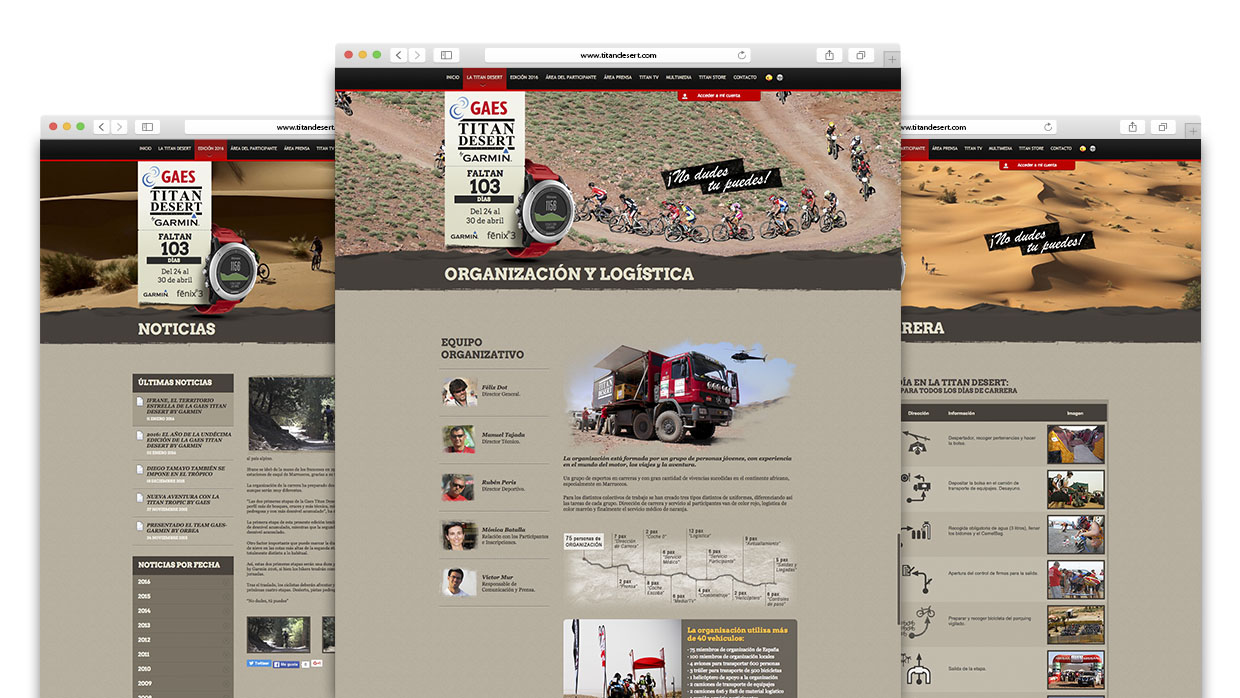 Web design / CMS + Newsletter + eCommerce
Mountain biking event organized by RPM based on the Paris-Dakar philosophy. In it, you cross the Moroccan Sahara marked by different stages and the harshness of its surroundings.
We have developed the web design with its own CMS, eComerce and Newsletter, as well as an exclusive area for users where they can update their registration status and personalized information. During the event, the web changes to "in career" format, where the most relevant information of each stage is presented. Year after year we continue to improve the user experience, one of the reasons that the Titan Desert is a worldwide reference in this specialty.
Related Projects