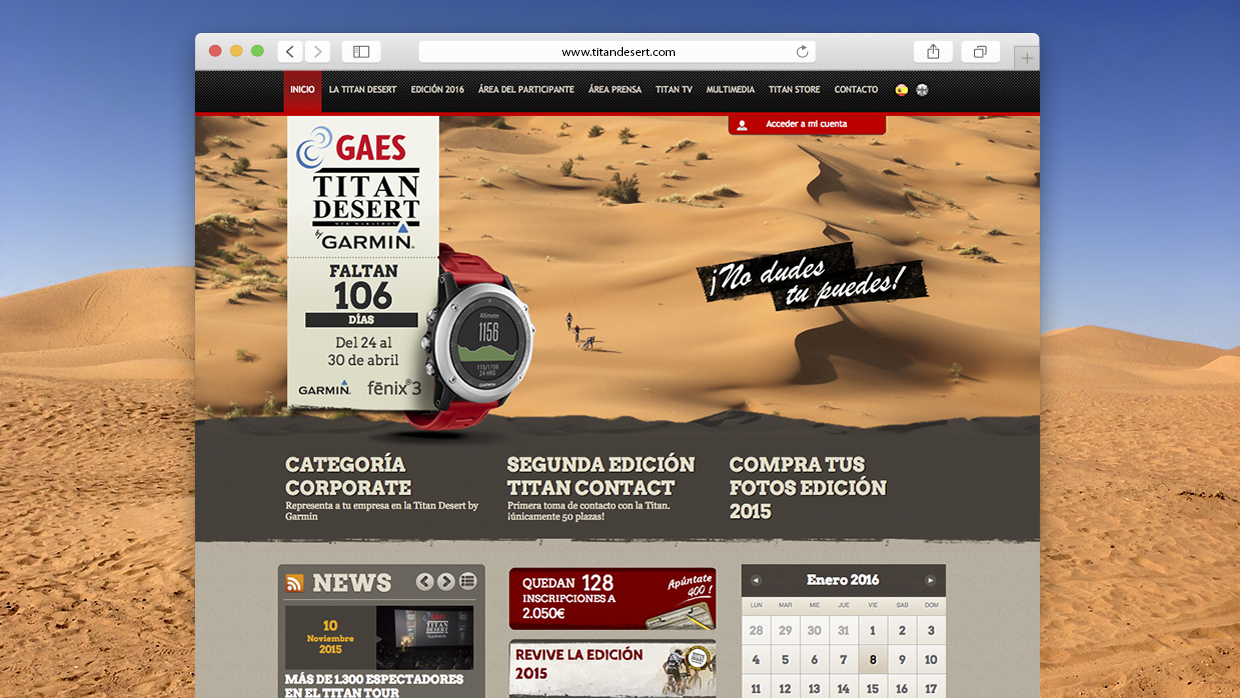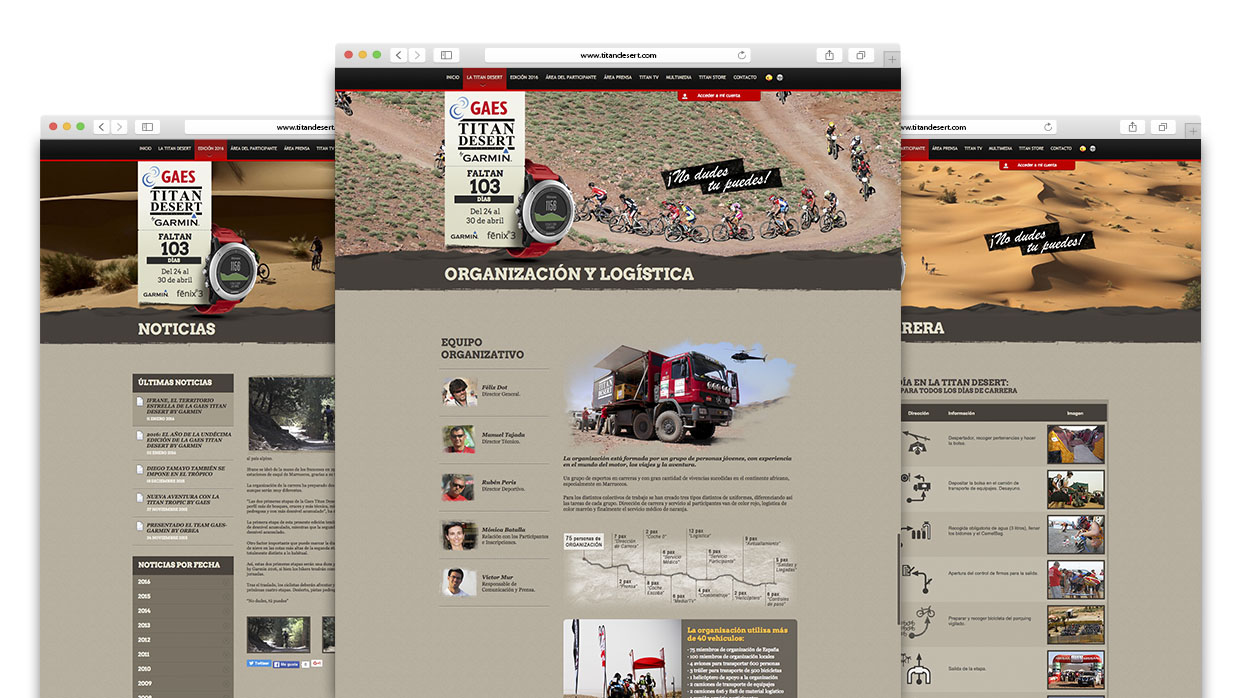 Web design / CMS + Newsletter + eCommerce
Project objectives The main objective of the project was to develop an online platform for the Titan Desert mountain biking event, which would allow users to register and receive relevant information about the different stages of the race. In addition, the aim was to improve the user experience on the web, providing fluid navigation and an attractive interface.

Solution, to achieve the objectives of the project, we developed a custom web design with our own CMS, e-commerce, newsletter and a complete and easy-to-use registration system. In addition, we created an exclusive area for users where they could update their personalized information and registration status. During the event, we implemented a change in the format of the web to "in the race", to present the most relevant information of each stage in real time.

As a result of the project, the project has managed to improve the user experience and make the Titan Desert continue to be the world benchmark in mountain biking. The website has been very well received by users, which has resulted in a significant increase in the number of registrations and an improvement in the general perception of the event.

Related Projects